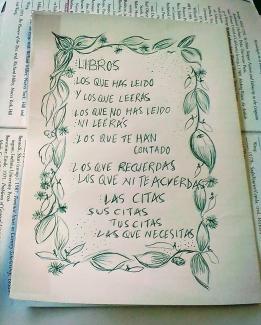 On May 28th at 6:30 p.m. the first open meeting and sharing of exchange and coexistence between Gelen Jeleton and Lucía Egaña Rojas will take place in Hangar within the framework of the research project "Subnormal Methodologies. Practical manual for unsuitable researchers".
The project "Subnormal Methodologies", which Lucía Egaña will develop during her residence in Hangar within the framework of the artistic research grant Fundación Banco Sabadell – Hangar, focuses on the exploration of methodological possibilities in the field of cultural and creative production as well as on militant research, based on the contamination of disciplines and practices.
In this meeting, after three weeks of working discontinuously on different forms of research, methodologies, libraries, abuses of power, liberalization of feminism, books, beloved authors, texts and above all on bibliography, its repercussions and possible dissidences, Lucía and Gelen open the process to tell what they have seen, to do some experiment and to talk informally about the mismatch in the production of knowledge in a neoliberal context.
The event is free of charge and no prior registration is required.