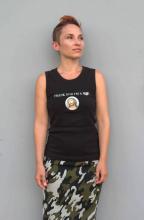 Boryana Rossa is an interdisciplinary artist and curator who works in the fields of electronic arts, film, video, performance and photography. Her interests range from gender to issues of technology, science and their social implications. Most of Rossa's performances and other works have been shown internationally at venues such as steirischer herbst, Graz; National Gallery of Fine Arts, Sofia; 1st Balkan Biennale, Thesaloniki; Kunstwerke and Akademie der Kunste, Berlin; The 1st and 2nd Moscow Biennial For Contemporary Art; Elizabeth A. Sackler Center for Feminist Art at the Brooklyn Museum, NY; Museum of Contemporary Art (MUMOK) Vienna; Zacheta Gallery, Warsaw; Sofia City Art Gallery;  Institute of Contemporary Art, Sofia; Exit Art, NY, Sofia Arsenal – Museum of Contemporary Art (SAMCA), Sofia. Rossa is Assistant professor in the department of Transmedia at Syracuse University, Syracuse, NY. She has been awarded with several prices and grants, among others the Ruf Award for contemporary art and the NYFA Fellowship Award for Digital/Electronic Arts, both received by the artist in 2014.
Projects by Researcher @ Hangar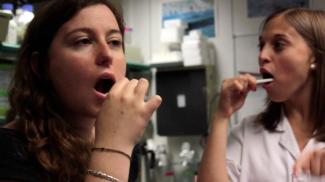 Based on the research carried out by molecular biologist Dean Hamer about the genetic predisposition of the human spirituality, the project reflects critically about the links among media, science and religion.