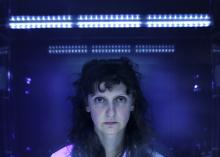 Maja Smrekar was born 1978 in Slovenia. She graduated at the Sculpture Department of Fine Art and Design Academy in collaboration with the Academy of Theatre, Radio, Film and Television in Ljubljana, Slovenia, and holds Master of Arts in Video and New Media.
Her work has been established in the international art and science milieu, based on interdisciplinary research of the developments and application of ideological structures in contemporary society. Grounded in formal sculpture, her practice has allowed her to lead collaborations in developing cross-conceptual productions that include interactive installations, performances, site specific art, drawings, videos, sound, workshops, lectures, talks and texts, as well as contributions to knowledge exchanged within the academia.
She has been awarded at the Cynetart festival 2012 by the European Centre for Arts Hellerau (Dresden/Germany) and received an Honorary mention at the Ars Electronica festival 2013 (Linz/Austria). She is the winner of the Prix Ars Electronica - Golden Nica 2017 in Hybrid Art (Linz/Austria). In 2018 she was awarded Prešeren Foundation Award – the highest national award for the artistic achievements by the Republic of Slovenia.
Maja Smrekar lives and works between Ljubljana and Berlin.
Projects by Researcher @ Hangar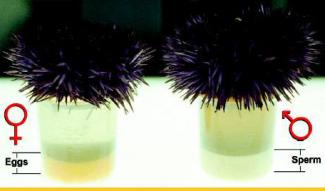 Along Maja Smrekar's workshop on reproduction and inter_specie companion we witnessed the reproductive process of sea urchins and we were introduced to the distinction between fertilization, in vitro fertilization and cloning.
All mammals produce gametes. Since sea urchin's eggs and sperm are similar to our own and their embryos are easy to observe, these animals have been studied since the 19th century as model organisms in developmental biology.