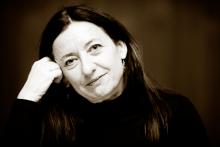 Dr. Stella Veciana is founder of the Research Arts platform focusing on participatory art-science research for sustainability. She studied experimental arts (University of Arts Berlin), computer arts (School of Visual Arts, New York) and did her Phd on interdisciplinary research between art, science, technology and society (University of Barcelona). Her artistic research work has been shown internationally at museums, galleries, research centres, universities and foundations. In cooperation with the German Civil Platform Forschungswende fostering civilian involvement in science, she developed innovative interactive art installations for a culture of Open Science/Open Access. She participated with Hangar in the European projects Soft Control and PIPES. For the German Agency for International Cooperation, the Intercultural Indigenous University and the Fondo Indigena, she wrote a Manual for Transdisciplinary community-based research. Currently, at Leuphana University, Lüneburg she teaches artistic research and develops methods for community-based sustainability research. She is member of the Federation of German Scientists, IMARTE and GEN-International Research Group.       
Projects by Researcher @ Hangar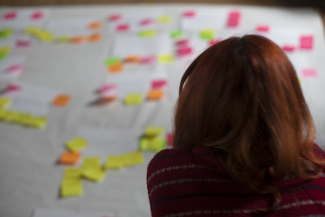 The protocol document for interdisciplinary research aims to provide useful references and guidelines for institutions, funding bodies, individual researchers and interdisciplinary research groups. The document takes into account a wide number of experiences and visions on interdisciplinary work. It is an open document under ongoing reviewing and discussion.