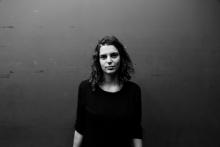 Mariona Moncunill (Tarragona, 1984) lives and works in Barcelona. She holds a BA in Fine Arts, a Masters in Cultural Management by the University of Barcelona  and she is currently undertaking a PhD Information and Knowledge Society at the UOC. She has also studied at the Koninklijke Academie van Kunsten Beeldende, The Hague.
As an artist she has been awarded with the 2014 Generation Award (2013), Ramon Acin Art scholarship (2011), Scholarship for Artistic Creation , Fundació Guasch Coranty (2010) and the Miquel Casablancas Prize (2008). She has also received residency grants at HIAP (Helsinki, 2013) and Rupert (Vilnius, 2013). She has exhibited individually and collectively at the Espai 13, Fundació Joan Miró (Barcelona, 2012), Convent dels Angels MACBA (Barcelona, 2014), Espai Cultural Caja Madrid (Barcelona, 2010), Gallery Augusta (Helsinki, 2013 ), Centre d'Art What Pati (Amposta, 2013) and Arts Santa Monica (Barcelona, 2013) among others.
Her work faces the analysis of discourse and the creation of symbolic value. Specially, she points at conventions and discursive constructions in specific areas and languages: the exhibitionary space and museography, infographics in journalism, knowledge management in libraries, or the construction of the idea of Nature in parks and botanical gardens among others.
Projects by Researcher @ Hangar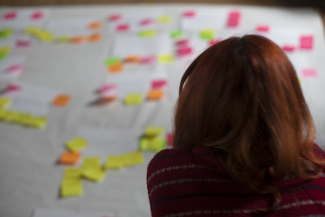 The protocol document for interdisciplinary research aims to provide useful references and guidelines for institutions, funding bodies, individual researchers and interdisciplinary research groups. The document takes into account a wide number of experiences and visions on interdisciplinary work. It is an open document under ongoing reviewing and discussion.