2015 - 2017
Encura is a curatorial research residency programme resulted from the collaboration among Hangar, hablarenarte: (Madrid), and Curators' Network (international).
The residencies take place in Hangar and have a four weeks duration each. The participants are international and national curators and theorists at different professional stages who develop a specific project with the artist in residence at Hangar. The project may take different formats but priority is given to those that bring together different contemporary art languages. Also the programme looks for contributing to mobility in the arts fields and promoting the generation and communication of digital contents.
Projects by Program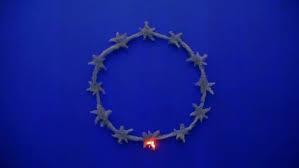 Project which recovers one of the art strategies conceived by Lucy Lippard at the end of the 1960s, called "Suitcase shows"  which consisted in the act of carrying artworks in her suitcase from one country to another. This project, though, adds to Lippard' strategy the concept of smuggling and connects it with the idea of threatening borders and their control devices.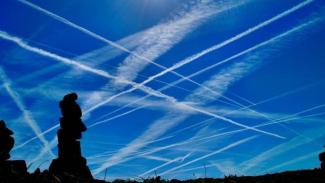 Conspiracy theories are the new legends. In recent years this phenomenon has replaced the traditional concept of popular storytelling, reinforced by scientific pretensions in the search for truth (which is out there). Chemtrails is a curatorial project that investigates the narrative potential of contemporary art, especially in relation with popular culture.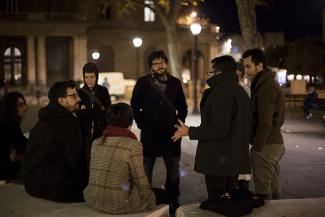 The project aims to work with some of the artist in residence at Hangar in the construction of a discursive architecture in an attempt to establish an affective institution for relational translation.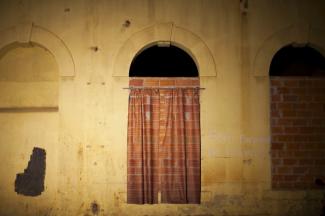 The Conversation Lauren Wetmore's curatorial proposal for Encura, invites five artists-in-residence at Hangar to replicate and disturbing the dynamics that control public and private surveillance forms.