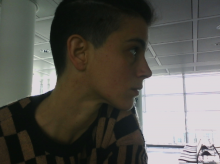 Cultural mediator and independent curator, she develops projects at the intersection of humanities, free culture and design. Her main areas of interest are related to the materiality of the present cultures. Her approach to these cultures has three ways: critical thinking, the distributed making and textual logic. She initiated the group  Género y Tecnología  in Medialab-Prado and took care of the experimental school 404: School Not Found  at Intermediate/Matadero in Madrid. She is part of learning and thinking para-academia projects such as The Darmstadt Delegation,  SeminarioEuraca, Relearn Summerschool and the blog Fuera de Clase (Diagonal newspaper). She is also member of Objetologías research group. Her work has been published in different books, academic journals, fanzines and electronic media. Since 2013 she lives between Barcelona, where she teaches in the project programme of the college BAU, and in the MA Investigación y Experimentación en Diseño (Bau-HANGAR); and Brussels, where she collaborates with Constant VZW (Association for Arts and Media).
Projects by Researcher @ Hangar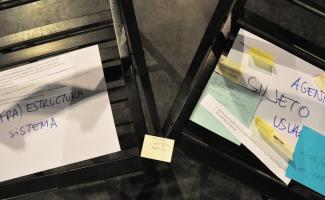 The interface Manifiesto is a collective research and writing project aiming to understand the interfaces such as central cultural phenomena by dialogue and interdisciplinary praxis.The outcome has been a manifest which highlights the interface's ideological and political aspects.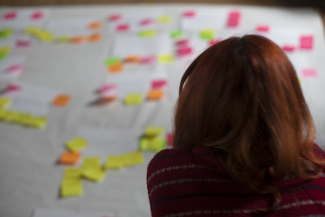 The protocol document for interdisciplinary research aims to provide useful references and guidelines for institutions, funding bodies, individual researchers and interdisciplinary research groups. The document takes into account a wide number of experiences and visions on interdisciplinary work. It is an open document under ongoing reviewing and discussion.